It was another outstanding day for WinTech athletes at the second Great Britain Rowing Open Trial last weekend, as both sculling and sweep took center stage in the form of men's and women's openweight and lightweight singles and men's and women's openweight pairs.
Athletes racing in WinTech Racing boats were particularly successful on the sculling side, with four top-five finishes secured. Following a lighter field in November, the February edition of the trialing process saw seasoned international athletes return to the fold including several who represented Great Britain at the Tokyo Olympics last summer.
Men's Single Scull
George Bourne, racing for the Tideway Scullers School in a WinTechRacing Cobra, built on his impressive third-place finish in November to finish second in the openweight men's single, 1.5 seconds behind Harry Leask of Leander Club. George is a former U23 World Champion and raced at the third 2021 World Rowing Cup.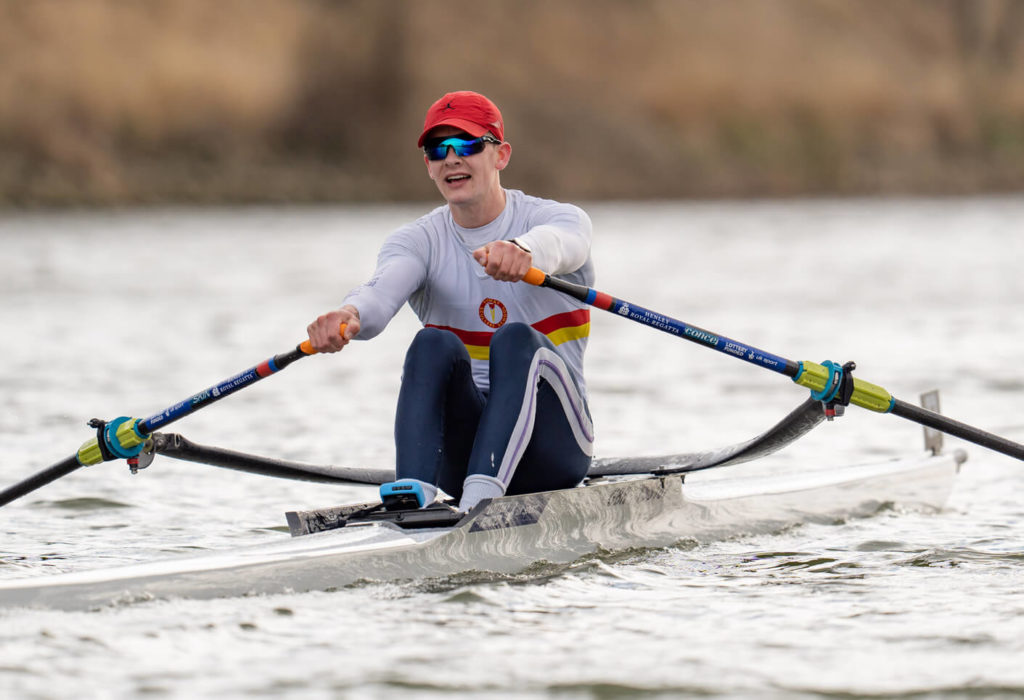 In fifth place was Jack Burns, also in a WinTech Cobra. Jack won the Openweight division in November and performed exceptionally over the weekend to see off several established names who had returned to the trailing process for the first time this season. Like George, Jack featured for GB at the third World Rowing Cup in 2021 and also competed in the 2020 Olympic Trials.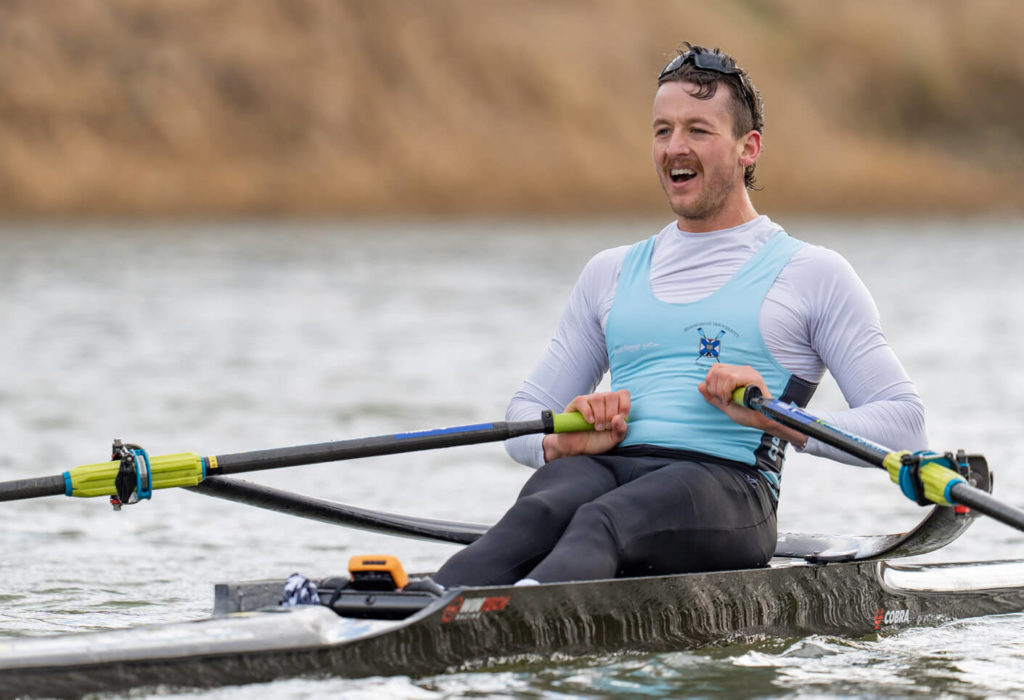 Other notable mentions should go to Bryn Ellery, a former Fawley Challenge Cup winner for the Windsor Boys School, who finished 13th, and Matt Brigham of Leeds University and Leander Club, who came in six seconds back in 14th place. Levin Graf, racing in Durham University colours, was in 17th, Isaac Workman of University of London in 23rd and Finn Larkin of Notts County in 24th.
Women's Single Scull
On the women's side, Katy Wilkinson-Feller led the Wintech charge by claiming third place in the Openweight Women's Scull, coming 14 seconds behind overall winner Hannah Scott. Racing in a Cobra shell, Katy has built an impressive rowing CV that features numerous appearances in both international and domestic competition. She was competing for the Tideway Scullers School, one of the UK's leading high-performance centers for promising British athletes.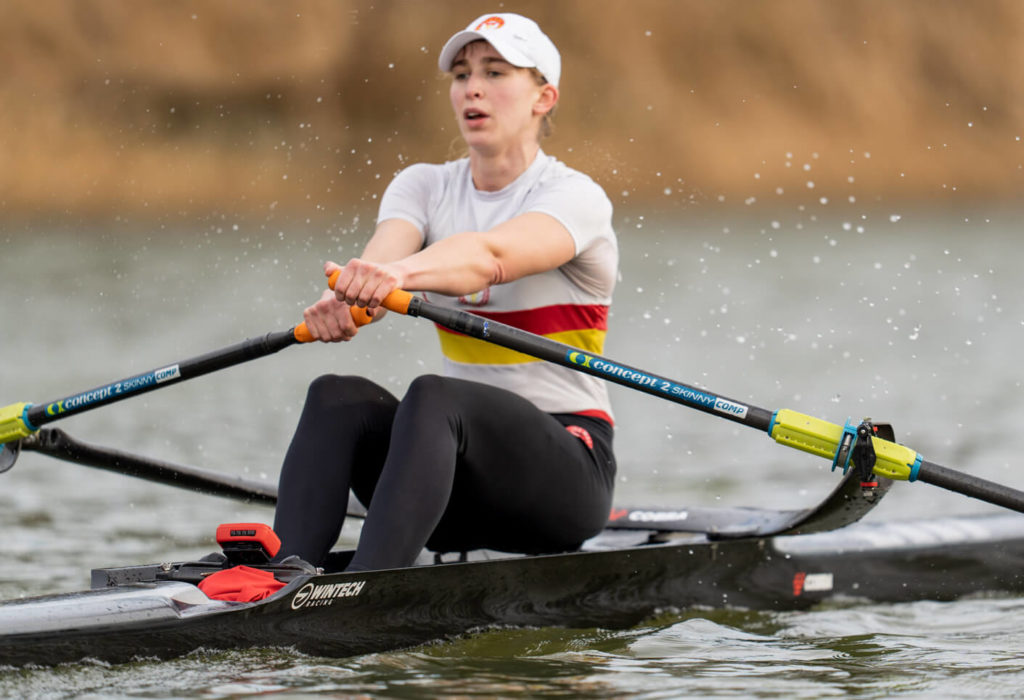 Rounding out the WinTech representation in Openweight Women's Sculls were Rachel Bradley of Newcastle University in 18th and Abigail Dawson of Lea Rowing Club in 21st place.
Lightweight Women's Single Scull
In a slightly smaller field comparatively, Maddie Arlett was WinTech's top-performing athlete in the Lightweight Women's Scull. She finished in third place, behind Imogen Grant and Emily Craig who represented Great Britain at the Tokyo Olympics in the lightweight women's single scull. Maddie made her debut with the GB Rowing Team senior squad at the 2017 World Cup regatta in Belgrade and won bronze in the lightweight single scull at the 2019 World Rowing Championships.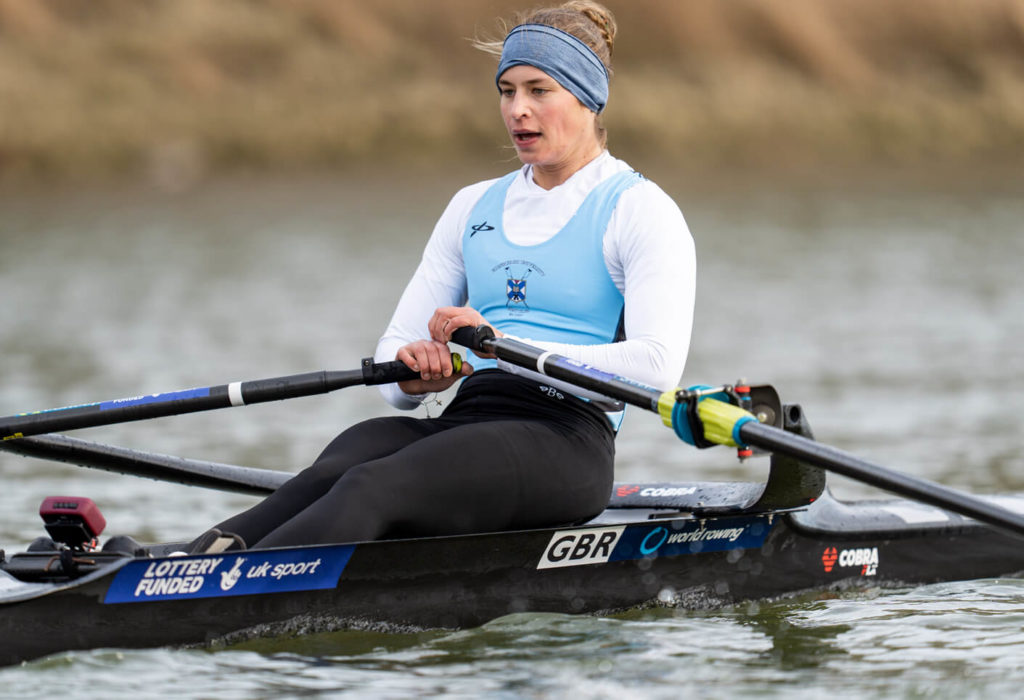 The other WinTech athlete in this category was Zara Gautier-Price, who finished in ninth place representing Grosvenor RC.
About The WinTech Racing Cobra 1x
The Cobra is designed for those looking for the stiffest and fastest racing boat money can buy with no compromises. Perfect for those who simply want the best-in-class.
This full one-piece unidirectional carbon fibre hull paired with our state-of-the-art carbon fibre bow mounted rigger offers the highest stiffness and performance on the market. The Cobra is available with both a painted finish or for those who really want to stand out a special edition matte clear coat.