If we were to tell you that the world's oldest and longest continuously-running race is still happening to this day, taking place every year on the beating heart of London's waterways, you probably wouldn't believe us.
But that is exactly what the Doggett's Coat and Badge Race is – a 7.4km trial of endurance and watermanship that has been staged for over 300 consecutive years between London Bridge and Cadogan Pier (Chelsea). The race remains an integral part of our sport's history and the important role rowing has played in the development of our country's capital city.
WinTech Racing in collaboration with our UK Dealer Oarsport have been proud supporters of the race since 2015 and have provided our high performance WinTech Racing International 1x for each competitor to train and race in each year.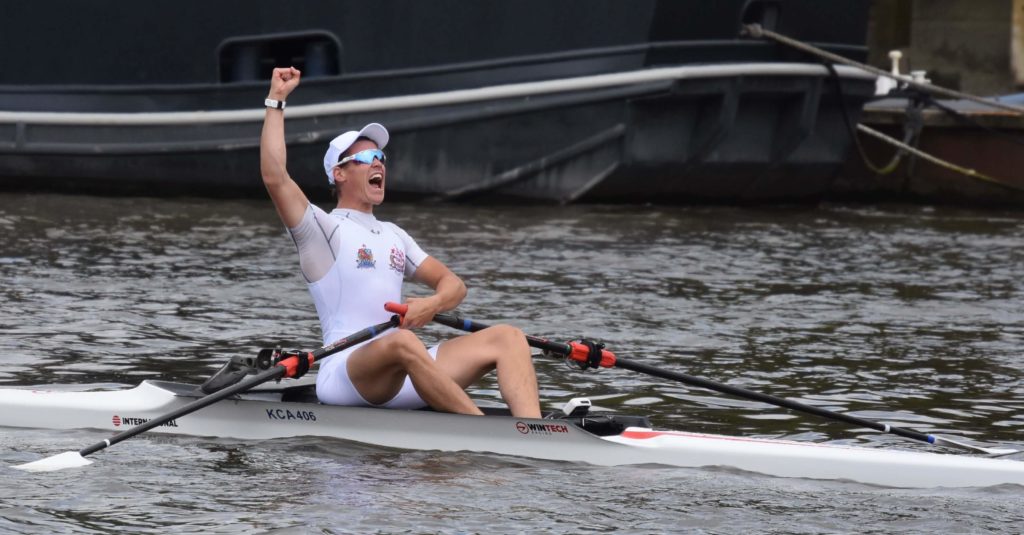 Beginning in the heartland of London's looming financial district, all grey concrete and overwhelming metal, the reds, blues and oranges of the assorted scullers stands at odds with the immediate surroundings and aptly paints a picture of an event that has endured even as London has risen up towards the sky around it.
The Doggett's Wager was started in 1715 by Sir Thomas Doggett, local actor and theatre owner who (legend has it) enjoyed a drink. One stormy night, he was rowed across the tempestuous Thames by an apprentice waterman as he himself was too inebriated to make safe passage alone. Doggett was so impressed by the skill of the apprentice that he instituted a race in their honour, promising that the winner would receive the coat and badge – a prize that still exists today. Naturally, Thomas is not still around to ensure the longevity of the race, so the Fishmongers Livery Company took up that mantle upon his death in 1722.
The Race for Doggett's Coat and Badge is competed by Thames watermen and lightermen. Watermen are those who are licensed to drive passenger boats, and lightermen are licensed to drive cargo holding boats. 2021 will see four scullers compete for the prestigious prize – three who have raced previously, and one who enters for the first time. Competitors must be under 28 when they first enter and can race a maximum of four times in pursuit of glory.
Races have never been cancelled; postponement happened during the war years. Nine races were held in 1947, for those who missed their chance to row. This means that the list of winners has remained unbroken since 1715. The race record of 22 minutes and 23 seconds was set in 1973 by Bobby Prentice, who is now race umpire.
At WinTech Racing, part of the reason we love the race is the tradition that courses through it. Generations of watermen, hailing from the same families in many instances, take to the Thames in an effort to write their name into Doggett's folklore. For many, the race is their own personal World Championships – a pinnacle of personal sporting merit, one shining moment to become part of history.
Part of the unique and enduring appeal of this race is the exposure to the elements. With eleven bridges to negotiate, competitors must use every ounce of skill and intelligence to stay afloat and navigate a potentially treacherous course.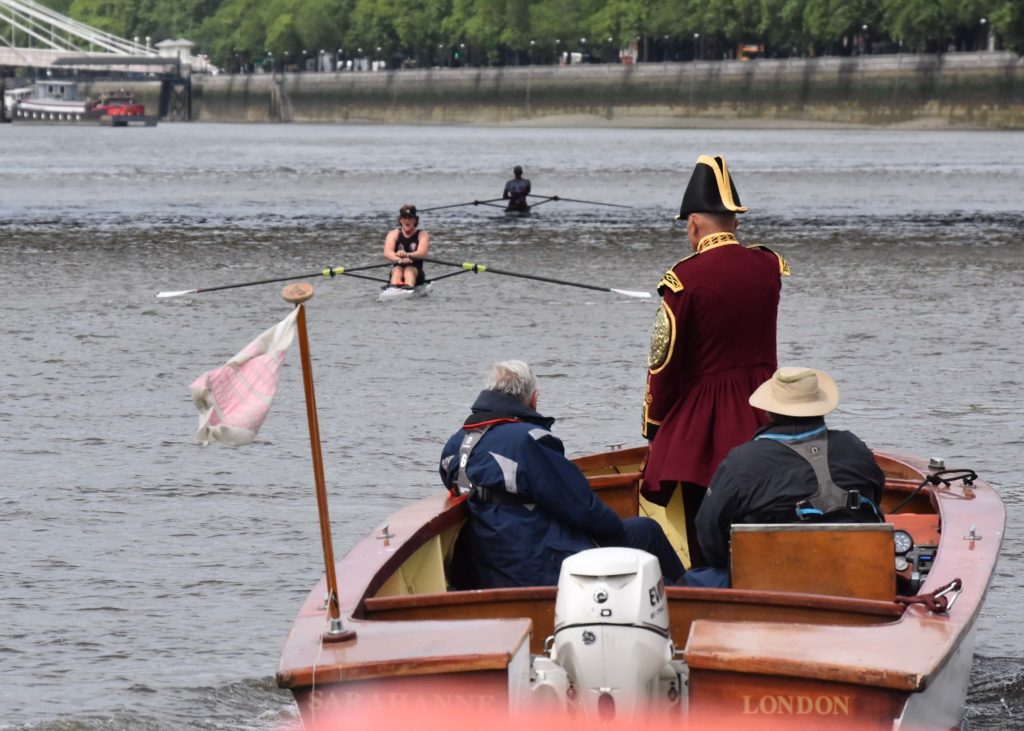 Like all rowing-related exertion, the battle takes place in the mind as much as it does on the water. The grueling, unforgiving nature of the Thames makes for a fascinating watch and the flotilla of craft that follow the race coupled with the spectators who line the bank (often strategically close to a pub of some sort) pay tribute to the unique appeal the contest holds in Londoner and waterman hearts.
In a few days' time, the race will crown its 307th winner after James Berry claimed victory in a rescheduled 2020 edition. What lies in wait for the four entrants remains to be seen – the Thames can be a cruel mistress. Whatever happens and whoever comes out on top to immortalize themselves in yet another chapter of Doggett's history, WinTech Racing will be there to support every stroke of the way.
Isn't it time you joined the winning team?
Come and join #TeamWinTech today! Our value goes beyond that of just a great product for a great price.