The first round of trials for the GB Rowing Team began in earnest last weekend, with hundreds of athletes making the pilgrimage to Lincolnshire and the twisting River Witham. With returning Olympians exempt from this first open trial, motivation differed across the ranks; for some, this was a chance to iron out the early-season kinks whereas for others it was the first step on the long road to Paris and the Olympic Games. The on-water testing began on the Sunday, after all athletes were asked to participate in a 2km ergo on the Saturday. The grueling nature of testing for the national squad reflects both the physiology and psychology required to excel at the highest level of our sport.
21 athletes raced in WinTech Racing boats with several finishing in the top ten for their respective categories. WinTech sculls took athletes to 1st, 3rd and 9th in the M1x alongside an 8th and 9th placed finish in the LM1x. On the women's side, Rachel Bradley was our highest finishing openweight sculler in 10th whilst Olivia Bates took 2nd in the LW1x and the fastest U23 1x overall.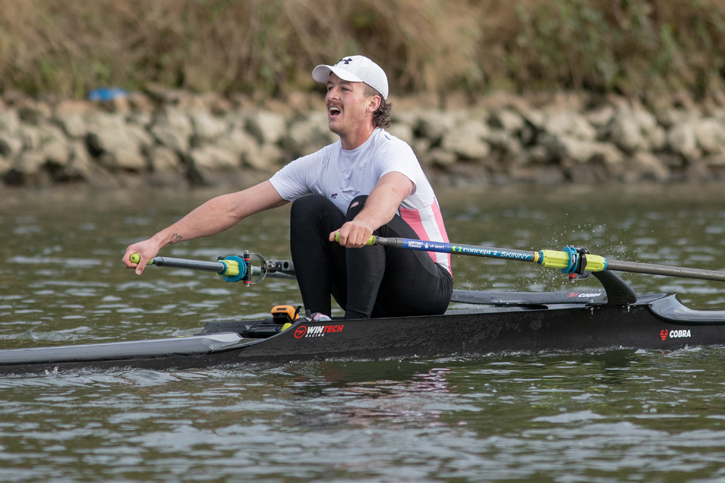 Competing for Edinburgh University and Leander Club, Jack Burns took the win in the Openweight Men's Single in our Cobra shell. Jack competed in the 2020 Olympic Trials and featured for GB at the third World Rowing Cup in June of this year. He's a regular on the domestic rowing scene and his success at the weekend should continue to build the narrative around inclusion in the senior squad for Paris preparation. Burns was one of several Scottish rowers impressing over the two days in Boston including several athletes from Scottish Rowing's national performance programme.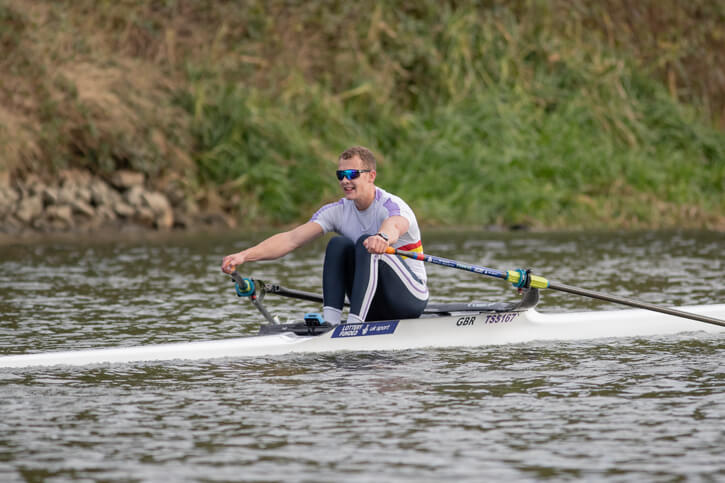 Close behind in third was George Bourne, a former U23 world champion and fellow participant at the third 2021 World Rowing Cup. George was racing for Tideway Scullers School, a club he joined to pursue the senior squad. Whilst at Durham University, Bourne won several BUCS medals in both sweep and sculling events and collaborated with several other notable athletes to win the Prince of Wales Challenge Cup at Henley Royal Regatta in 2019.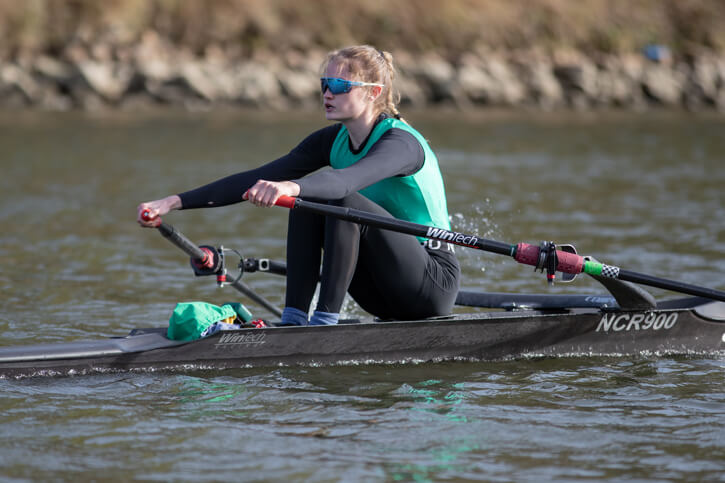 On the women's side, Olivia Bates led the charge for Team WinTech with a second-placed finish in the Lightweight Women's Single Scull and the fastest U23 LW. Olivia turns 21 in December and is currently studying veterinary medicine at the University of Nottingham. She began rowing at Trent Rowing Club in Burton and was the winner of Championship Lightweight Single Sculls at the Henley Women's Regatta in June (again, in a WinTech!). Her latest foray into international competition was a silver medal at the 2021 European Rowing U23 Championships in September in a Cobra single.
Other notable shout-outs go to Zara Gautier-Price and Olivia White (8th and 9th in the LW1x from Grosvenor and Oxford Brookes University respectively) and Bryn Ellery, who finished ninth in Openweight Men's Singles.
A full breakdown of the results of athletes racing in WinTech Racing boats can be seen below:
| | | | |
| --- | --- | --- | --- |
| Event | Rank | Name | Club |
| Mens 1x | 1st | Jack Burns | Edinburgh University BC/Leander Club |
| Mens 1x | 3rd | George Bourne | Tideway Scullers School |
| Mens 1x | 9th | Bryn Ellery | Leander Club |
| Mens 1x | 19th | Nathan Hull | Leander Club |
| Mens 1x | 23rd | Finn Larkin | Notts County RA |
| Mens 1x | 21st | Isaac Workman | University of London |
| Mens 1x | 27th | Andrew Mettrick | Durham University |
| Mens 1x | 29th | James Watson-Gandy | Durham University |
| Mens 1x | 37th | James Crawley | Durham University |
| Mens 1x | – | Julian Van Gelderen | Nottingham University |
| Lightweight Mens 1x | 8th | Ed Gasgarth | Durham University |
| Lightweight Mens 1x | 9th | Jude Richards | Durham University |
| Womens 1x | 10th | Rachel Bradley | Newcastle University |
| Womens 1x | 14th | Jessica Martin | Leander Club |
| Womens 1x | 18th | Oluwaseun Olubodun | Leander Club |
| Womens 1x | 19th | Abigail Dawson | Lea Rowing Club |
| Womens 1x | 27th | Hannah Lawrie | University of Bristol |
| Womens 1x | 29th | Emma James | University Warwick |
| Lightweight Womens 1x | 2nd | Olivia Bates | Nottinghamshire Country RA |
| Lightweight Womens 1x | 8th | Zara Gautier-Price | Grosvenor Rowing Club |
| Lightweight Womens 1x | 9th | Olivia White | Oxford Brookes University |
Congratulations to all athletes and thanks to those who have chosen to race in our boats. Also a big thanks to AllMarkOne for the amazing photos!
Isn't it time you joined the winning team?
Come and join #TeamWinTech today! Our value goes beyond that of just a great product for a great price.