Is there anything better in sport than a comeback? The greatest returns mark timelines, define teams and signal turning points, for better or worse, in careers, chronologies and communities. Rowing is no stranger to the bug – think Helen Glover returning to take on a third Olympics, Greg Searle straining every sinew to clinch bronze in 2012, 20 years after first winning gold, or even Hamish Bond coming back to the sport to secure a third consecutive gold medal after spending years on a bike instead of on the water.
But what about comeback stories that feel closer to home? Perhaps one of the most profound of all is that of Nottingham County Rowing Association (NCRA), a bastion of elite rowing in the Midlands during the final two decades of the 20th century. Founded in 1981 by members of local Nottingham schools and rowing clubs, the organisation was driven forward by Freddie Brooks, President of the club and a former local oarsmen and coach.
International success quickly followed – numerous NCRA athletes went on to compete at European and world level and Olympians sprang forth in 1984 at the Los Angeles Games. Over the following 25 years, the club enjoyed remarkable success and established itself as one of the foremost centres of rowing in the country; over 200 athletes won international vests, in lightweight men, and women's events, Junior, U23, Commonwealth Games and Olympic Games. They also won an impress 23 Henley titles in 25 years!
And then, in 2006 and almost as quickly as it came, NCRA was gone. Funding ran dry and the club was forced to close its doors, for what many believed would be the last time.
Nottingham and the surviving local clubs continued to supply athletes into the upper echelons of rowing throughout NCRA's absence but the glaring hole in the local community did not go unobserved. In 2016, after a decade away, the club was reborn and immediately set about rediscovering its seat at rowing's top table.
Led by Declan Gamble, the club has already enjoyed success across the junior ranks over the past few years, including medals at the National Schools' Regatta, the National Junior and Senior Championships and representation on the GB junior team at the World Championships in 2017.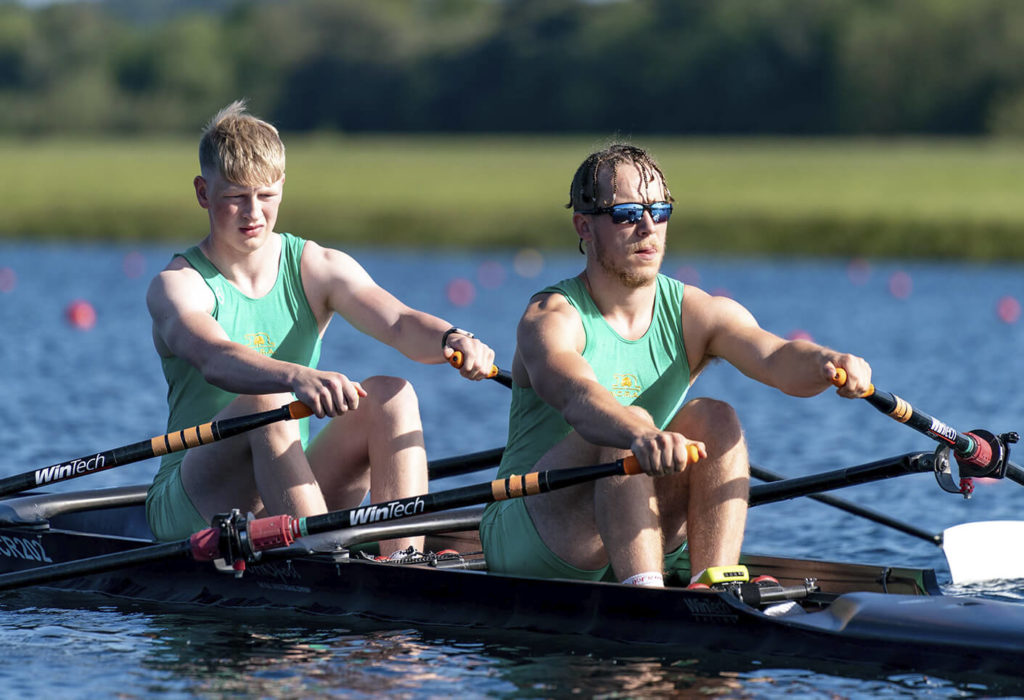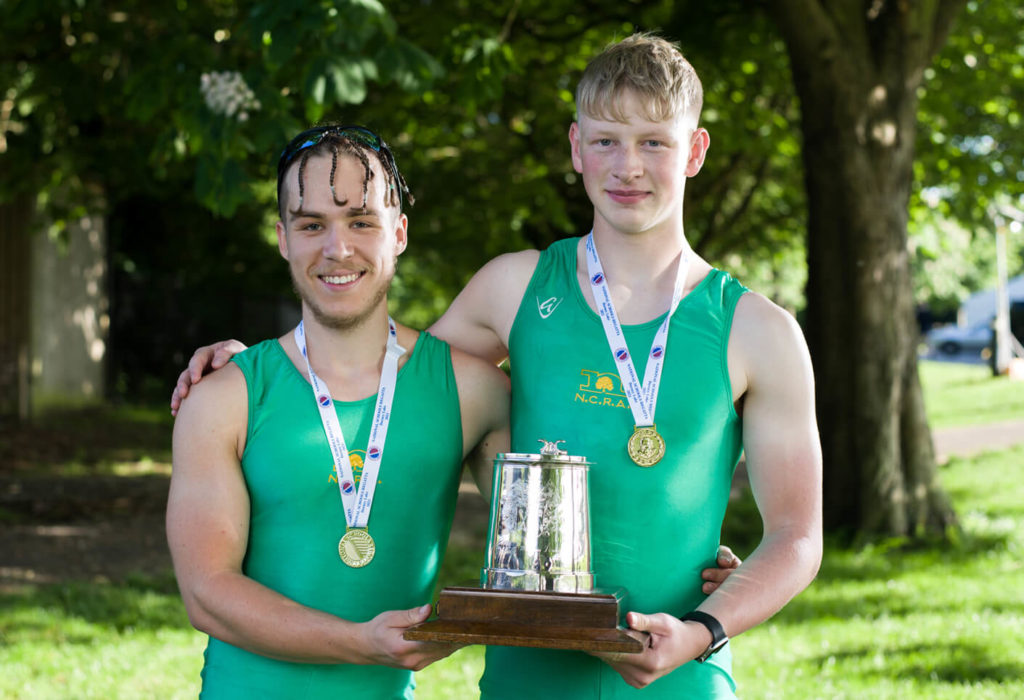 "We had to play a bit of a waiting game to get it all approved by the various authorities," explained Declan. "We raced under Beckett RC for a year and then the British Rowing Junior Championships was our first competition as NCRA. I think we picked up bronze in the J18 Women's eight, which was a pretty good re-introduction".
If it wasn't obvious enough already, this club represents a fantastic partner for WinTech and an incredible opportunity for us to build strong relationships and enable the next generation of talent to pursue their rowing-related goals in our boats.
Through 2018 and 2019, the club were based out of two bays at Holme Pierrepont with a largely female junior squad before COVID hit in 2020. As they grew longer legs, juniors who matured became NCRA senior squad members and the club grew. "We actually gained quite a few members through lockdown," said Declan. "Coming out of that period, we now have a pretty competitive junior and senior squad, which should put us in a good position for the summer".
The club's mantra, largely led by Declan, Ian Wilson and a tight-knit group of coaches, is to train athletes in single sculls through the winter before bringing them together in the summer in bigger boats for a tilt at national and international glory. "We're very focused on trying to keep a competitive squad of athletes together," said Declan. "We're not really a club, in the tea and cake sort of way – we're still just two concrete bays at the bottom of a lake. We just want to drive performance and help our athletes achieve their goals".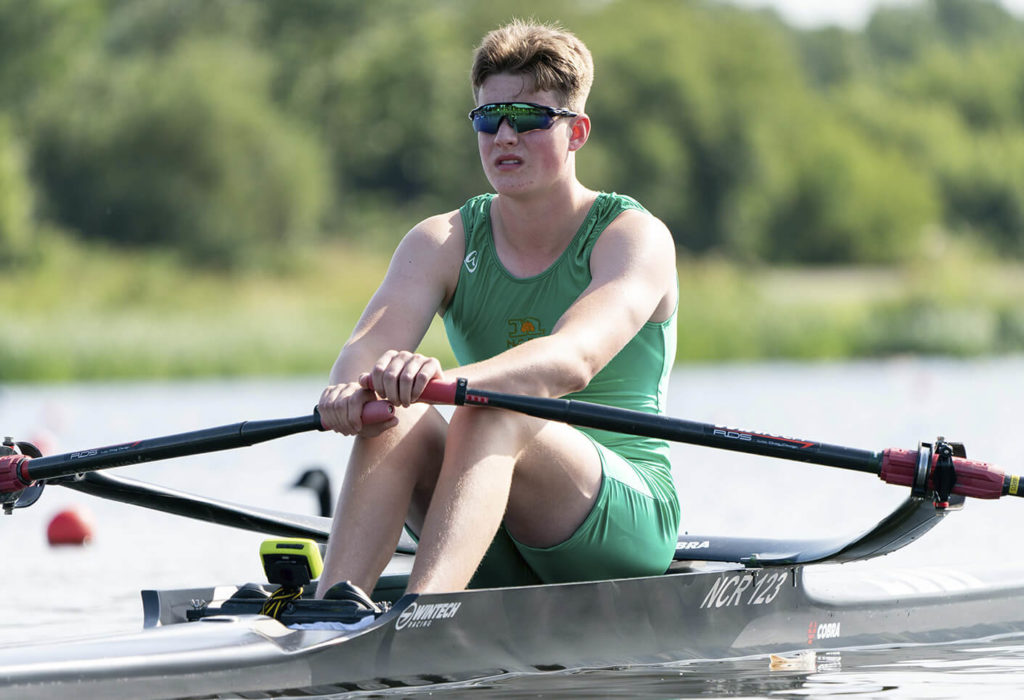 So, how does WinTech fit into all of this? "Frankly, we wouldn't be able to do what we do without the support of WinTech," explained Declan. "We've got to the point where we've started to encourage people to buy WinTech if they want to purchase their own boat. Their support and service are always first-class, and our entire fleet of crew shells are WinTechs so it reduces chopping and changing".
Olivia Bates, a name that has become almost household in the UK rowing community, is a great example of the quality of athlete to emerge from the NCRA ranks. "Liv was using a standard lightweight single before Andrew MD from Oarsport (WinTech Racing UK Distributor) asked if she wanted to use the super lightweight shell because he thought she'd go even faster in it," said Declan. "WinTech loaned her that shell throughout her season, at Henley Women's, Henley Royal and the Europeans and they were right – she did go faster".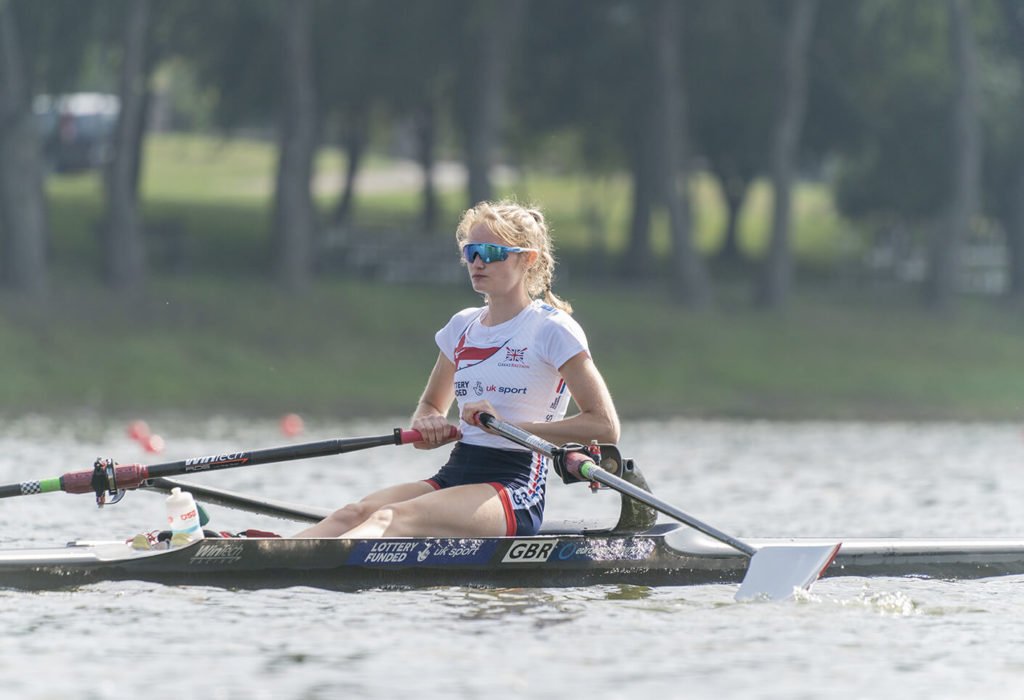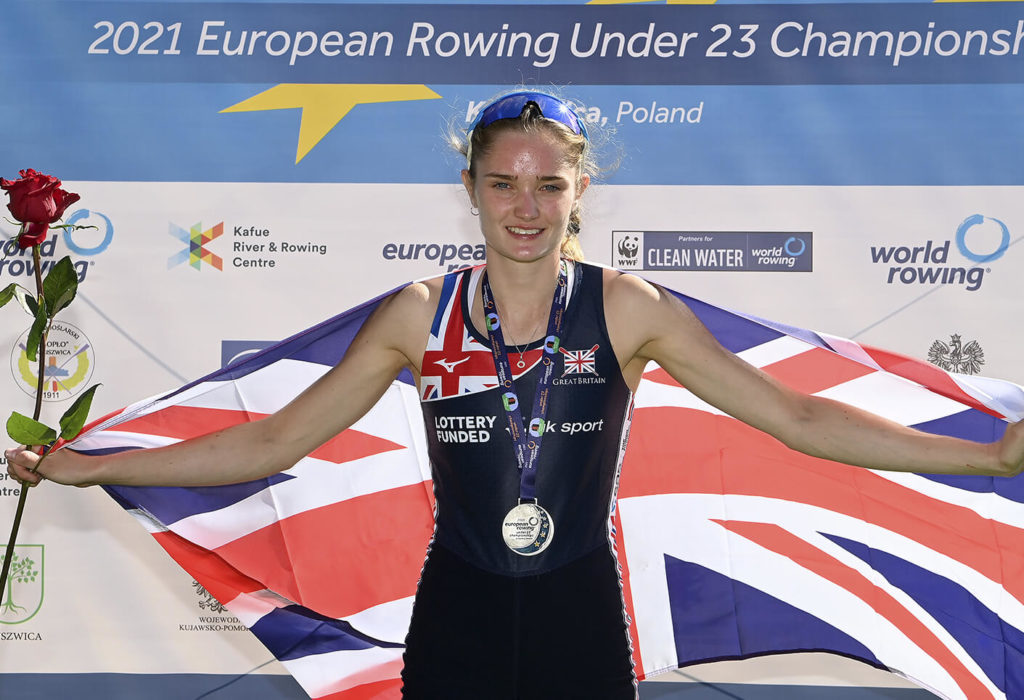 Our approach to clubs is predicated on flexibility and we want to encourage those who show potential to reach their ceiling and smash right through it. NCRA's work to rise from the ashes and develop a program that exists to promote rowing in the local community is why we're so proud to support their ongoing journey and look forward to watching from the bank as they collect silverware, smash records and help people achieve their sporting dreams.
Looking to join Notts County?
Nottinghamshire Country Rowing Association are always looking for new members to join the squad and are offering taster weekends. For more information get in touch with Head Coach – Declan Gamble here.
Looking to build a successful fleet?
Come and join #TeamWinTech today! Our value goes beyond that of just a great product for a great price. Our sales advisors can help you put together an equipment buying strategy with finance and leasing options to help work your budget harder and smarter.