You'd have to go a long way in the rowing community to find someone not yet familiar with the remarkable work of Fulham Reach Boat Club (FRBC). Despite the fact that the club was only established in late 2014, it has established itself as a key advocate in the fight to diversify and extend our sport to the farthest reaches of the United Kingdom.Seven years ago, Oarsport (UK dealer for WinTech Racing) delivered FRBC's first fleet of boats to club CEO Steve O'Connor.
Created as collateral from a planning agreement between St George PLC and the London Borough of Hammersmith and Fulham (LBHF), the original contract allowed St. George to build 744 luxury flats in return for building and funding the launch of a new community boat club. Steve O'Connor, former Captain at London Rowing Club, was brought in to devise the strategy around what FRBC could and should become.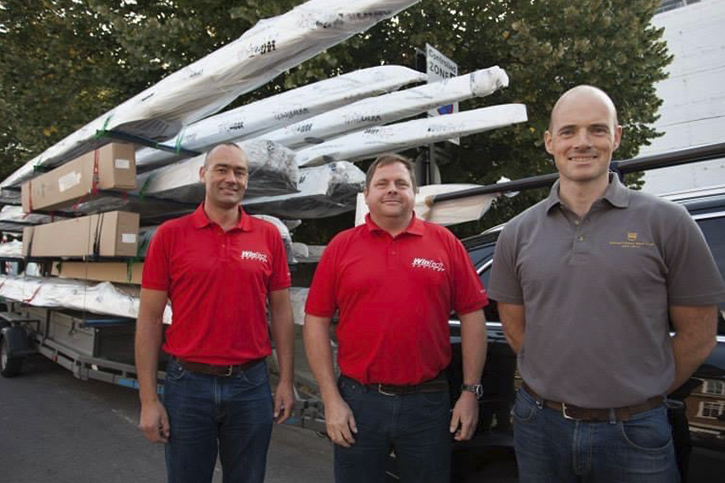 FRBC required a fleet of boats that would appeal to a cross-section of rowers from beginners right through to experienced racers looking for results on the water. They also wanted to work with a supplier who would facilitate and help manage a longer-term relationship in the knowledge that the club required a comprehensive fleet replacement plan as well as regular service and maintenance availability given the numbers they wanted to get on the water.
This is where Oarsport & WinTech Racing came into the picture. Our scale, reputation for durable long lasting boats at fair prices along with our strong support for grassroots rowing communities in the UK meant we knew from the outset that the project Steve was building was something that we needed to play a role in. This along with our world-class customer service and athlete-orientated approach put us in prime position to cater for all of FRBC's needs and they subsequently went on to purchase a full fleet of the following to get the project off the ground.
Singles x5
Pair Doubles x5
Fours/Quads x4
Eights x3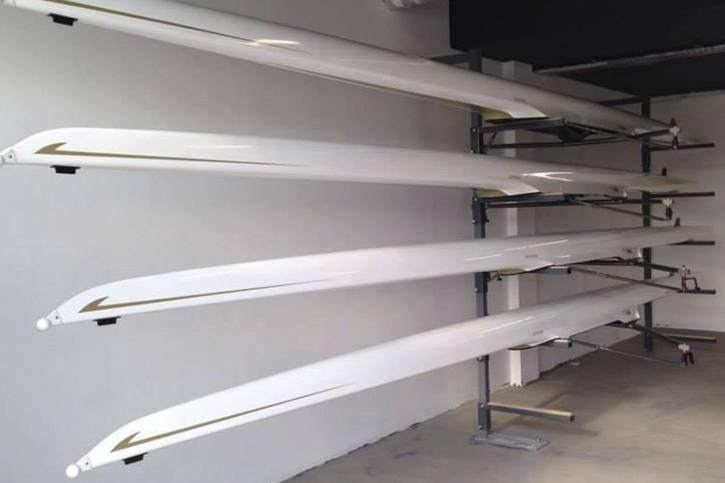 Reflecting back, it is hard to conceive just how far Steve and his team have brought the club in such a short space of time. Just recently the club took delivery of a second similar sized fleet of boats. The opportunities that FRBC have provided for thousands of local school children simply would not have existed were it not for the tireless commitment and broad strategic vision of key FRBC stakeholders and supporters. Prior to the COVID-19 pandemic, FRBC were able to help every state school in the LBHF get some level of access to the river, something that is widely thought to be a first in the UK.
The figures speak for themselves. Between September 2019 and March 2020, the club played host to a thousand participants from 10 schools – 61% were female and 53% were Black, Asian or a Minority Ethnicity. As for their experiences passing through the FRBC doors and out onto the glistening waters of the Thames, 91% enjoyed the course, 78% felt more confident on the water and 67% would love to continue rowing.
Steve and his team have created a simple framework for measuring success – they want to provide access to rowing for a cross-section of the local community, especially those who are most in need because of financial hardship or social circumstance, and help them realise their full potential both on and off the water.
'Boats not Bars', the newest initiative to cross the FRBC threshold, is championed by double World Champion, Imogen Walsh. The program is focused on delivering rowing-related sessions at local prisons and then offering free memberships at FRBC to the participants on their release. The effect is clear to see – several of the graduates have gone on to become coaches at FRBC.
It goes without saying that our support for FRBC is something we're immensely proud of. They've achieved something that represented a first in our community and our country and the precedent they've created can now be replicated in other under-served areas of the UK.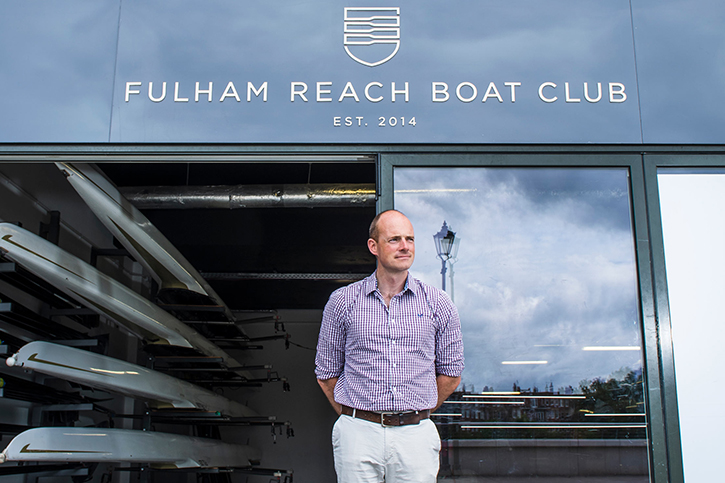 "FRBC has a vision of 'Rowing for All' and the WinTech fleet and Oarsport team have been a key part of us being able to deliver this," explained Steve". From our first conversations through to our initial fleet delivery and beyond to the latest second fleet of boats, the working relationships we have in place have meant that we have been able to provide for both competitive rowers and beginners in the sport at the same time with a competitively priced fleet and great after-sales support."
FRBC are a standing example that we can and should actively work to change the face of our sport. "We want to expand our impact," said Steve. "Our vision is to open up the river to thousands more young people. Ideally this would be via a second site but we're looking at any and all ways of making it easier for people to get out on the water".
Continued success for FRBC seems a guarantee – and we're hoping to be with them every step of the way.
Looking to build a WinTech Fleet?
Come and join #TeamWinTech today! Our value goes beyond that of just a great product for a great price. Our sales advisors can help you put together an equipment buying strategy with finance and leasing options to help work your budget harder and smarter.